Injectables Specialist in Princeton NJ
Are you looking for a non-surgical method to remove wrinkles and fine lines? Then cosmetic injectable is the right choice for you. Injectables are used to reduce aging symptoms like wrinkles, fine lines, and creases. Depending on your skin type, age, and cosmetic goals,

Dr. Joanna Partridge

provides a range of cosmetic injectables to help you attain your desired level of beauty. To achieve a more youthful and radiant look,

contact us

or

schedule an appointment

online. We have

convenient locations

to serve you in North Brunswick, NJ, and Princeton, NJ.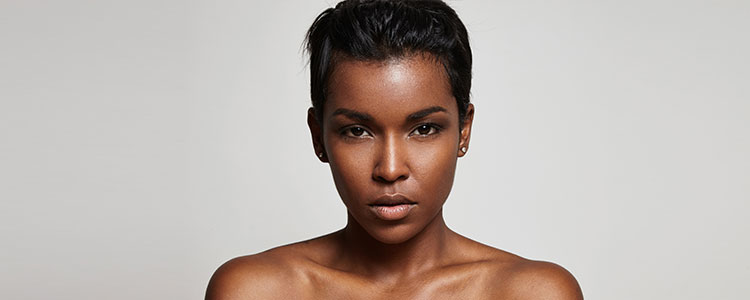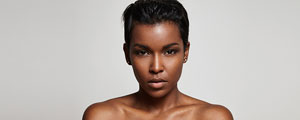 Table of Contents:
What are Injectables?
What causes our skin to age?
Am I a candidate for Injectables?
What is the difference between Injectables and Fillers?
What injectables do you offer at Partridge Plastic Surgery?
The term injectables refer to any type of cosmetic procedure that involves injection or injecting a substance into the body. There are many types of injectables available, with several different brands on the market, including Botox, Juvederm, Restylane, and more. Injectables are the most popular cosmetic procedure performed in the United States, with millions of treatments administered every year.
What are Injectables?


Injectables are used to relax facial wrinkles and folds (around the mouth, eyes, and nose), contour the body (around the jawline, neck, and chin), and improve the signs of facial fat loss by adding volume and creating a structure to the face and lips. There are different types of injectable procedures; each one has a specific use and treatment area.

In 2020, there were nearly 8 million injectable procedures performed in the US, including 4.4 million botulinum toxin treatments (such as Botox, Xeomin, Jeuveau) and 3.4 million soft-tissue filler injections (such as Juvederm, Restylane, Belotero). 2.6 million of the soft-tissue filler injections performed were composed of hyaluronic acid; other dermal filler compositions include calcium hydroxyapatite (Radiesse), polylactic acid (Sculptra), and platelet-rich plasma (PRP).

What causes our skin to age?


There are many causes of aging skin, including both intrinsic and extrinsic factors:

Intrinsic factors include:

– Stress and Sleep
– Diet and Exercise
– Genetics

Extrinsic factors include:

– Smoking and Toxins
– Sun Exposure
– Environmental Exposures

Am I a candidate for Injectables?


Ideal candidates for injectables are people who:

– Are you in good health
– Have realistic expectations about their outcomes
– Have no infection at the treatment site
– Are not pregnant or breastfeeding
– Want to improve their appearance
– Do not want to undergo invasive procedures

Because the criteria for ideal candidacy are straightforward to meet, most adults over the age of 18 are fit for injections and dermal fillers. The administering clinician will let patients know if they need to avoid certain medications or supplements before the procedure, which may include blood thinners and certain kinds of heart medication. While there are some risks associated with all cosmetic procedures, the majority of patients experience very few side effects from injectable treatments. Common side effects from injectables include mild bruising or swelling; this is only temporary and should subside within a few days. In addition to this, the clinician will want to discuss health history with the patient and let them know what to expect.


What is the difference between Injectables and Fillers?


Injectables is a general term that refers to any type of medication or active ingredient that is administered via an injection. This includes Botox and juvederm fillers. Fillers are a type of injectable and work to "fill in" certain areas, enhancing volume and restoring a natural appearance. They are most commonly composed of hyaluronic acid, although they are also available in different compositions. In summary, the injectable is a general term for treatments administered via a needle, and fillers are a specific type of injectable.

What injectables do you offer at Partridge Plastic Surgery?


Many clinics that offer injectables have one or two options available, while established ones may have half a dozen options, including the most popular brand names. At Partridge Plastic Surgery, our medical professionals have over a decade of experience in cosmetic surgery and offer a greater selection of injectables than most medical spas. The injectables we offer include:

– Botox
– Xeomin
– Dysport
– Juvederm Ultra
– Voluma
– Restylane
– Restylane Silk
– Restylane Refyne
– Restylane Defyne
– Restylane Lyft
– Restylane Contour
– Restylane Kysse
– Belotero
– Radiesse
– Sculptra
– Latisse

If you are looking for injectables, come to Partridge Plastic Surgery for our diverse selection and clinical expertise. Call us today to book an appointment with our injectables specialist; we have convenient locations in New Jersey to better serve you: in North Brunswick, Princeton. We serve patients from North Brunswick NJ, Milltown NJ, Clyde NJ, New Brunswick NJ, Edison NJ, Sayreville NJ, Princeton NJ, and Rocky Hill NJ. We look forward to serving you!