Belotero Balance in Princeton NJ
Belotero Balance is an FDA-approved dermal filler to minimize wrinkles and improve natural beauty. Our skilled Dr. Joanna Partridge M.D. board-certified plastic surgeon, can help you straighten out facial wrinkles or beautify your lips. Belotero Balance is ideal for people who want to reduce moderate-to-severe facial creases and folds. Partridge Plastic Surgery offers the benefits of Belotero Balance to help you regain your youthful sparkle. For more information, contact us or schedule an appointment online. We have convenient locations to serve you in North Brunswick, NJ, and Princeton, NJ.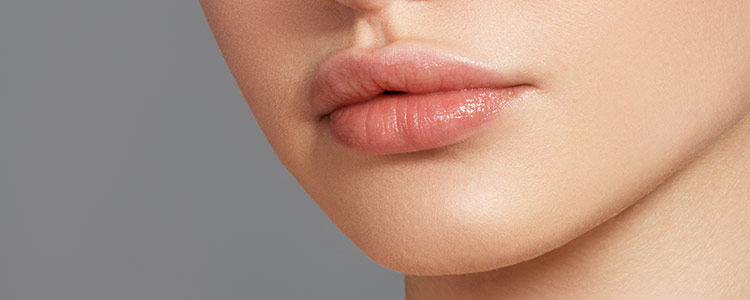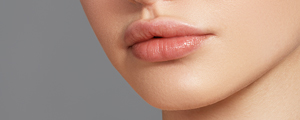 Table of Contents:
What is belotero balance?
What is belotero balance used for?
What conditions does belotero balance treat?
How long does belotero balance filler last?
Most of the well-known dermal fillers are effective but only in reducing the appearance of fine lines and wrinkles located in the upper half of the face. The creasing and lines that develop between the bottom of the nose and the chin can end up being fairly deep and difficult to fill in with dermal fillers, unless you are using a filler that is specifically developed to reverse those deep creases and lines, such as Belotero Balance dermal fillers.
What is belotero balance?

Belotero Balance is a type of injectable derma filler that is injected into the facial skin to reduce the appearance of aging by smoothing out deep fine lines and wrinkles. It contains a base of hyaluronic acid, which is an effective ingredient for dermal fillers that is naturally produced within our bodies that bind with water to provide volume to our skin, making it a safe and effective treatment for almost everyone. The results provided by Belotero Balance can be enjoyed almost immediately and will last anywhere from 6 to 18 months, making them longer lasting than the vast majority of competitors. Aside from being an effective treatment, it is also very convenient, requiring zero recovery time from patients allowing them to return to work or their daily activities normally immediately following the appointment.
What is belotero balance used for?

Belotero is primarily used to fill in and smooth out smile lines, which are wrinkles that can become quite deep with age and appear while smiling as vertical lines that connect the mouth with the nose (the nasolabial folds). This versatile, flexible gel can also fill many other moderate or severe lines and wrinkles around the mouth, including the lip lines, which present as the vertical lines both below and above the lips, the deep lines that appear to be downturned at the corners of the mouth, and chin wrinkles, which appear as a horizontal curved line across the top of the chin. All of these lines and wrinkles that develop around the mouth deepen with age as we frequently all of the surrounding muscles to speak, eat, and emote, but their appearance can quickly add to our visible age and even make our resting face appear angry or sad without any cosmetic interventions.
What conditions does belotero balance treat?

Belotero Balance was created to reverse the effects that aging has had on the skin surrounding the mouth, which due to gravity can include some fairly severe creasing that many other dermal fillers are not equipped to smooth and fill out. It is made with a flexible gel that is very effective at filling out these stubborn lines and preventing them from developing and deepening until the ingredients of the filler dissolve completely after many months. It is a great longer-term solution for those who have experienced the effects of gravity and aging around their mouth and wish to appear more youthful. The creasing that forms around our mouths can become so deep that they interfere with our natural smiles and can even make our resting expression appear to be much less happy or pleasant than intended as the deep lines can end up being downturned at the corners, resembling a frown.
How long does belotero balance filler last?

Most patients will be able to enjoy their beautiful results from injections of Belotero Balance fillers for at least 6 months to around 12 months, but it is common for those effects to last up to even 18 months after the injections were administered. To prolong the results from your dermal filler appointment for as long as possible, it is highly recommended that patients take extra care of their skin to prevent further aging through sun damage or dryness. One of the most effective means to taking proper care of your skin is to integrate good quality skin care products into your daily routine to ensure that your skin is regularly cleansed and moisturized, as well as protected from harmful UVA and UVB rays through a strong SPF. Drinking plenty of water, avoiding the excessive consumption of alcohol, avoiding smoking, and maintaining a healthy diet and lifestyle will ensure that you can get the most out of your Belotero Balance injections.

If you are looking for a way to get rid of wrinkles, Beletero Balance offers a safe and efficient treatment for reducing facial wrinkles and enhancing your lips. Belotero Balance dermal filler is an intravenous filler that immediately fills facial wrinkles with long-lasting results. Our team of professionals is ready to serve you with top services. For more information, contact our team of health professionals at Partridge Plastic Surgery or visit us online to book an appointment. We have convenient locations in North Brunswick, NJ, and Princeton, NJ. We serve patients from Princeton NJ, North Brunswick NJ, New Brunswick NJ, Edison NJ, Milltown NJ, Clyde NJ, Sayreville NJ, Rocky Hill NJ and surrounding areas.