Liposuction Specialist in Princeton, NJ
Each year, more than

200,000

liposuction procedures are performed in the US. Liposuction is a surgical cosmetic procedure that removes extra fat from certain body parts.

Dr. Joanna Partridge

board-certified plastic surgeon offer liposuction procedure. Liposuction can be applied to specific body parts such as the abdomen, hip, buttock, thigh, and upper arm. Liposuction helps to remove stubborn fat that cannot be eliminated with diet and exercise. For more information,

contact us

or

book an appointment

online. We provide

convenient locations

in Princeton, NJ, and North Brunswick, NJ to serve you.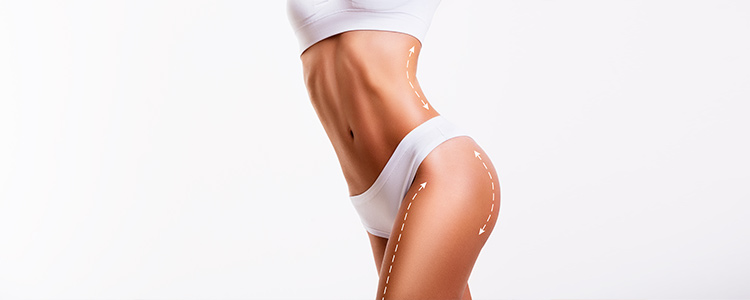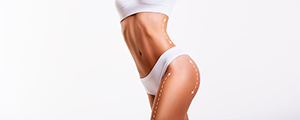 Table of Contents:
What is liposuction?
Who is a good candidate for liposuction?
Can liposuction be a weight loss solution?
How much weight can you lose with liposuction?
Losing weight can be tricky enough to achieve successful and sustainable results, but it can be very demoralizing after losing a significant amount of weight to still not be happy with the way that your body looks. While you may feel better and have more energy, those last few pounds and extra fat cells that are left can be incredibly stubborn and feel almost impossible to be rid of. Liposuction is one of the most effective options available on the market to help get rid of that last bit of fat, finally allowing you to enjoy the contoured and slim figure you've been working so hard towards. You should be confident with the results of your weight loss and have that confidence reflect how you feel in your skin.
What is liposuction?

Liposuction is a cosmetic surgical procedure used in several areas of the body to essentially "suck" out excess fat. There are several different methods of liposuction, but all of which involve the insertion of a small suction tube to remove the excess fat and fat cells from the targeted area. Popular sites for the procedure include the abdomen, buttocks, neck, chin, thighs, upper arms, back of the arms, the back, and calves. Liposuction helps patients to achieve the desired contour of their body and permanently removes fat cells, allowing for permanent results as long as the patient is able to manage their weight long-term.
Who is a good candidate for liposuction?

Liposuction is primarily recommended for those who have undergone weight loss and are struggling to be rid of the remaining fat deposits that have shown to be stubborn and resistant to diet and exercise. The weight qualifications to make someone a good candidate for liposuction include those who have a BMI within the normal range (less than 25), those who have a BMI of less than 30 who have lost more than 100 pounds, and those who are a bodybuilder or are very muscular. The liposuction procedure involves the removal of fat cells, which increase in size when weight is gained. It is impossible to remove all of the fat cells in the area, so if the patient gains weight after the procedure, the remaining fat cells will still increase in size, which is why the ideal candidate will have a predictable weight for the foreseeable future.
Can liposuction be a weight loss solution?

Liposuction is not typically recommended as a weight loss solution on its own, and it is most commonly used after a significant weight loss to help get rid of that last bit of stubborn fat. It offers some weight loss, removing up to 10 pounds of excess fat, but liposuction usually has more to do with the final contour and shape of the body rather than the final number on the scale. If you are looking for surgery to start with your weight loss journey, something more like a bariatric procedure would likely be a better fit, but liposuction is a great way to get rid of that last little bit of weight at the tail end of a weight loss program.
How much weight can you lose with liposuction?

If you are already at your goal weight, you can expect a weight loss of around 2 to 3 pounds, which is pure fat removal. For those who have yet to reach their goal weight, liposuction can remove closer to 10 or 11 pounds total of excess fat to further support the weight loss. Although liposuction was not first intended to be a weight loss solution, many physicians have started offering it as an option to those who require more medical support for their weight loss. While it is much more common to only lose a few pounds with a liposuction procedure to trim off any of the excess fat, there are quite a few cases where patients have been able to lose closer to 20 to 30 pounds after receiving a liposuction treatment and continuing with their weight loss program including the healthy diet and balanced physical exercise.
 
For more information, contact us or schedule an appointment online. We have convenient locations in Princeton, NJ, and North Brunswick, NJ. We serve patients from North Brunswick NJ, Milltown NJ, Clyde NJ, New Brunswick NJ, Edison NJ, Sayreville NJ, Princeton NJ, Rocky Hill NJ, and surrounding areas.