Questions and Answers by a Abdominoplasty/Tummy Tuck Specialist
Are you unhappy with the appearance of your stomach? Are you looking to remove excess fat and skin from your abdomen? Tummy Tuck may be the answer for you! To learn more contact us today to schedule a consultation at either of our convenient locations in North Brunswick, NJ or Princeton, NJ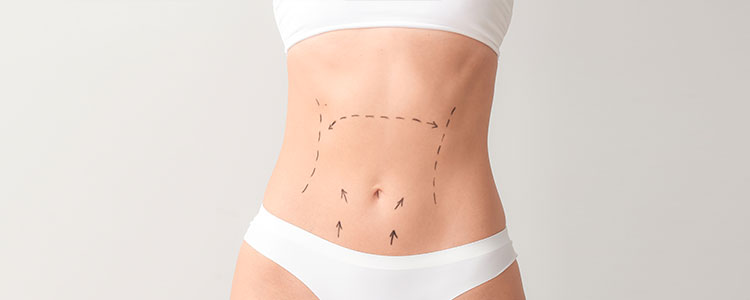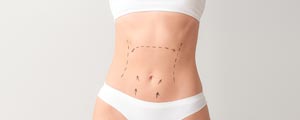 Table of Contents:
What is a Tummy Tuck/Abdominoplasty?
Who are the best candidates for abdominoplasty?
When should you avoid abdominoplasty (tummy tuck)?
Do you have excess skin after having kids or losing weight? Are you frustrated that despite diet and exercise you can't get the flat tummy that you want? If so, you may want to think about having a tummy tuck, also known as an abdominoplasty. After pregnancy or weight loss, stretched out skin and muscle on the abdomen doesn't always contract fully, and no amount of exercise will get rid of the sagging extra skin and fat. Abdominoplasty, or tummy tuck surgery, is only one effective procedure to correct this problem. A tummy tuck is often combined with liposuction, which removes excess fat pockets, or can be performed with breast surgery, also known as a mommy makeover.
What is a Tummy Tuck/Abdominoplasty?


A tummy tuck provides men and women the opportunity to regain a slimmer, more defined midsection. In this procedure, the skin and fat of the lower abdomen below the belly button are removed, and the muscle layer is tightened with sutures. Liposuction is often used in conjunction with a tummy tuck to further smooth out the belly and love handles by reducing fat in those areas.

The procedure is usually performed on an outpatient basis and typically comes with a recovery period as the skin heals and restores its natural appearance.

Who are the best candidates for abdominoplasty?


Abdominoplasty is suitable for people who:

– Are in good general health overall
– Are at a stable weight
– Do not smoke
– Have excess skin in the abdominal region
– Are finished having children
– Have lost a significant amount of weight

When should you avoid abdominoplasty (tummy tuck)?


While abdominoplasties are ideal in many different situations, some circumstances are not well-suited for the procedure, including:

– Women who plan to have children in the future may want to postpone a tummy tuck until after they are finished bearing children; the body undergoes severe changes during pregnancy that can reverse the results of the procedure, such as tightened vertical muscles.

– People who still plan on losing a significant amount of weight should also postpone their treatment until they are closer to their weight loss goal.

Another important consideration of a tummy tuck procedure is that it leaves a scar on the abdomen. It typically runs along the bikini line, and the length of the scar depends on the amount of extra skin removed. The greater the amount of extra skin, the larger the scar will be; a mini-abdominoplasty is used in situations with minimal extra skin, resulting in a shorter scar.

The plastic surgeon will discuss all of these options during the consultation, and after discussing the desired outcome and reason for the procedure, the surgeon will determine the appropriate approach.

Call us today to book an appointment with our abdominoplasty specialist, Joanna Partridge, MD or visit one of our convenient locations: in North Brunswick, Princeton. We look forward to serving you! We serve patients from North Brunswick NJ, Milltown NJ, Clyde NJ, New Brunswick NJ, Sayreville NJ, Edison NJ, Princeton NJ, and Rocky Hill NJ.