Neck Lift Surgery in Princeton NJ
A neck lift is a cosmetic treatment used to maintain sagging, drooping skin of the lower face and remove additional fat to make the neck look more trim and youthful and to lessen the signs of aging. Neck lift focus on the areas such as below the chin and above your collarbone.

Dr. Joanna Partridge

, a plastic surgeon who specializes in various techniques, offers neck lift surgery to give your neck a more contoured appearance. To learn more about the treatment,

contact us

or

schedule an appointment

online. We have

convenient locations

in Princeton, NJ, and North Brunswick, NJ.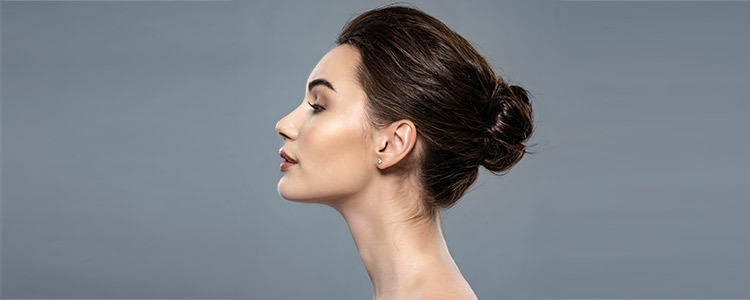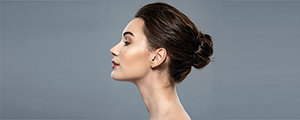 Table of Contents:
What is a neck lift?
How is a neck lift done?
Who is a good candidate for a neck lift?
What is the best treatment for a neck lift?
Our necks are one of the first visible indicators of aging, even before our faces, since that area is heavily affected by a slowed down production of collagen, making the skin lose elasticity. Fat deposits also like to collect under our chins, further contributing to why so many people are unhappy with the appearance of their necks. Neck lifts are used to help restore the appearance of our necks and our overall confidence, immediately allowing us to look significantly younger.
What is a neck lift?

A neck lift is a cosmetic surgical procedure that is used to reverse the appearance of aging in the skin of the neck. More specifically, neck lifts are performed to remove excess fat that has collected under the chin, remove the fat and loose skin in the lower part of the face that has created the appearance of jowls, remove loose skin in the neck, and create the appearance of slimmer contours in the neck. As we age, our skin starts to slow down with collagen production, making gravity start to have a more significant effect on our skin. As well, fat deposits will start to collect in specific areas, in particular, the neck. One of the first places that people will notice this is in their necks and around their jawlines, even before noticing a difference in the rest of their face, making neck lifts a very common procedure to allow patients to have the age of their neck match with the rest of their face.
How is a neck lift done?

There are two common methods for neck lifts, a traditional neck lift and a limited incision neck lift, depending on how dramatic you wish for the results to be. A traditional neck lift will usually start with incisions done on either side of face starting at the hairline, around where the sideburn begins, and is continued downwards around the ear until it reaches where the hairline connects with the neck. The tissue and fat under the skin of the neck is then sculpted, redistributed from the jowls and neck, and the rest of the skin is repositioned, with excess skin being removed. It is also common for the surgeon to create a small incision under the chin to allow for a little bit of liposuction to remove any excess fat that is left there.
Who is a good candidate for a neck lift?

Some indicators that you might be a good candidate for a neck lift include:

– If you have a double chin;
– If you have developed a poorly defined jawline with age;
– If you suffer from a "turkey neck" due to skin losing elasticity with age;
– If you have developed vertical bands of where the muscle is visible through the skin;
– If you have creases and wrinkles in the neck area.

Even if you suffer from all of these factors of appearance, not everyone is considered a good candidate for a neck lift. If you are not able to take the time off from work or life to allow for proper recovery, a procedure such as a neck lift will not be recommended due to possible risks. As well, some patients lack enough laxity in the skin to warrant a procedure just yet. Finally, patients have to be able to understand what reasonable expectations are for cosmetic surgical procedures, so if they have unrealistic ideas of what the procedure can offer them, they likely will not be seen as a good fit for a neck lift.
What is the best treatment for a neck lift?

The most effective treatment for a neck lift would be a surgical neck lift, but many people are not comfortable with cosmetic surgeries or going under the knife. There is also the option for surgical neck lifts of a smaller incision, but again, the results will not be as drastic as with the traditional procedure. Less invasive treatments are still effective, but will not be able to provide all of the same benefits and results for those who wish to have fat and excess tissue redistributed or removed.

For more information, contact us or schedule an appointment online. We have convenient locations in Princeton, NJ, and North Brunswick, NJ. We serve patients from North Brunswick NJ, Milltown NJ, Clyde NJ, New Brunswick NJ, Edison NJ, Sayreville NJ, Princeton NJ, Rocky Hill NJ, and surrounding areas.