Breast Reconstruction Surgery in Princeton, NJ
To reconstruct your breasts,

Dr. Joanna Partridge

offers a variety of operations such as breast lifts, breast augmentation, and breast reduction. Breast reconstruction involves creating a new breast from patient tissues taken from another region of the body to restore the natural size, shape, and appearance of one or both breasts. Breast reconstruction surgery is one call away. Call our team of health professionals at Partridge Plastic Surgery or visit us online to book an appointment. We have convenient locations in Princeton, NJ, and North Brunswick, NJ.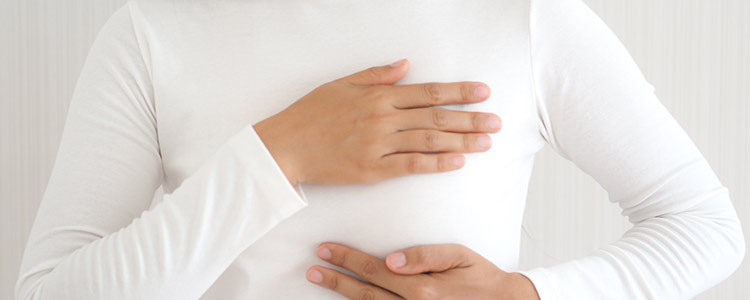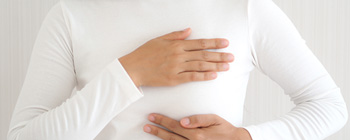 Table of Contents:
What is breast reconstruction?
What qualifies for breast reconstruction?
How long does it take to recover from reconstructive breast surgery?
The face is not only the home to our senses, but it is also how we interact with the world. Due to the natural aging process, facial skin and muscles begin to loosen and sag, resulting in wrinkles and droopy skin. Facelifts are a type of procedure that can address this specific concern, providing a lifting effect for the entire face. There are many different kinds of facelifts, including ones using surgical and noninvasive methods.
What is breast reconstruction?

Breast reconstruction is surgery conducted following a mastectomy or lumpectomy to repair the breast. There are various techniques for breast reconstruction and sometimes reconstruction requires multiple surgeries. Some procedures use saline or silicone breast augmentation surgery while others use flaps of body tissue (such as lower abdominal tissue).
 
Breast reconstruction can be done immediately following breast cancer surgery, but it sometimes occurs months or years following the surgery. You can have reconstructive surgery on both breasts alternatively, the provider can adjust one breast to match the other. The decision to undergo breast reconstruction after a mastectomy is a personal one, some people do, and others do not.
What qualifies for breast reconstruction?

Women undergoing surgery to treat breast cancer may also choose to have surgery to restore the shape and appearance of their breasts. Patients considering the surgery should consult with a surgeon and plastic surgeon who has experience with breast reconstruction before undergoing surgery to remove the breast or tumor. This allows the surgery team to plan the best treatment for the patient.
 
Women consider breast reconstruction for a variety of reasons, including but not limited to wishing to completely regain breast form and shape, to make their chest appearance balanced, to help clothes fit as intended, to improve self-confidence and self-image, and to avoid the use of an external prosthesis inside the bra to form the breast, among other reasons.
 
Breast reconstruction frequently leaves scars; however, they generally fade over time. Newer options have additionally decreased the quantity of scarring.
 
After a lumpectomy or mastectomy, breast reconstruction could help patients experience higher self-esteem and improve the way a patient feels about their appearance. However, the reconstructed breast will not be an identical replacement for the natural breast. If tissue was used from other parts of the body as a part of the reconstruction, those regions will look different following the surgery.

Before patients elect to have breast reconstruction surgery, they should speak with their health practitioner to understand the risks of scars and adjustments in form or contour in the body. A medical professional can work with patients to educate them on the benefits and risks of breast reconstructive surgery so the patient can determine what is right for them.
How long does it take to recover from reconstructive breast surgery?

Most women can return to normal activity within 6-8 weeks. Using flapless implants can reduce recovery time.  Certain types of reconstructive surgery do not restore the normal sensation of the chest, but other types may return some sensation over time. It may take up to 8 weeks for the bruise or swelling to subside. It can take as long as two years for tissues to fully heal and scars to begin to fade. 
 
As a general rule, patients should not engage in strenuous exercise, or have sexual activity for 4-6 weeks after reconstruction. They should speak to a healthcare professional for specific guidance on lifestyle adjustments and help find suitable garments (such as specific bras).
 
Some women undergo a period of emotional adjustment after the breast is reconstructed. Talking to a mental health professional can also aid with the management of anxiety and distress. In the case of silicone implants, surgeons recommend MRIs of the implant to ensure that the implant is not leaking.
 
The first MRI may be done 1-3 years following surgery and every 2 years thereafter, but this varies depending on the patient. Patients should consult their doctor for long-term follow-up care and contact them immediately if they notice lumps, swelling new skin changes, pain, fluid leaks, or if they are concerned about other symptoms. Contact our team of healthcare professionals today so that we can help you look better and feel better too. We serve patients from North Brunswick NJ, New Brunswick NJ, Edison NJ, Milltown NJ, Clyde NJ, Sayreville NJ, Princeton NJ, and Rocky Hill NJ.