Thigh Lift Surgery Specialist in Princeton, NJ
Thigh Lift Specialist in Princeton, NJ
Do you want your lower body to be lifted? A thigh lift is a surgical procedure that is used to shape the thigh by eliminating unwanted tissue and excess skin. Both the upper thigh and the inner thigh are suitable for thigh lift surgery. To minimize the saggy and fatty tissues that cannot be attained through diet and exercise. A thigh lift is right for you. Learn more about the benefits of a thigh lift. Costs can be worked out! Call our team of health professionals at Partridge Plastic Surgery in Princeton, NJ, and North Brunswick, NJ., or visit us online to book an appointment.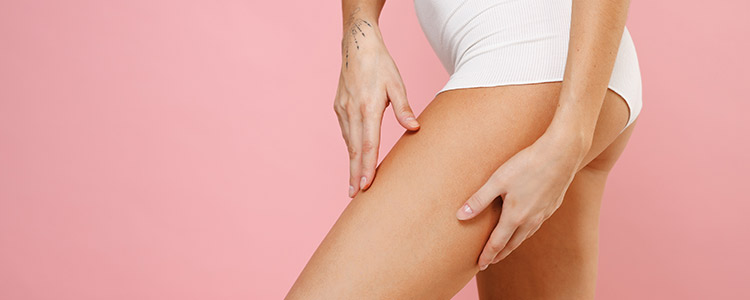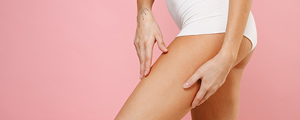 Table of Contents:
What is the average cost for a thigh lift?
What does a thigh lift do?
What's the procedure like?
How long before you see results?
What is the average cost for a thigh lift?

The average cost of a thigh lift is $5,355. However, these average costs are only part of the total amount. This estimate does not include surgical facilities, anesthesia, prescription medication, medical tests, or other associated costs.

Thigh lift fees are influenced by a myriad of factors including the type of procedure performed, the extent of the alterations, experience, and the geographic location of the clinic. It is important for prospective patients to consult their clinic to receive an estimate for the total associated costs.

Most health insurance companies do not cover thigh lifts and their complications, but patients undergoing Partridge Plastic Surgery can rest assured knowing they accept most health plan insurances and that their compassionate staff will work with patients to identify potential areas of coverage. Patients can also find offers on the Partridge Plastic Surgery website to ensure they pay less and feel better.
What does a thigh lift do?

A thigh lift (also called "thigh plasty") is an invasive cosmetic surgery performed to remove excess fat and skin from the thighs. Among the most frequent reasons patients undergo thigh lifts is to smooth and form the thighs after losing a significant amount of weight. Significant weight loss can often result in loose or sagging skin that's elasticity cannot naturally be restored.

Skin also loosens naturally during the aging process and individuals may consider a thigh lift to restore a youthful and healthier appearance. Some people also choose steps to take more shape and feel more comfortable while wearing swimwear, shorts, and jeans. For patients considering a thigh lift following weight loss, it is advised they maintain a stable weight for at least 6 months and have already reached their target weight. Weight fluctuations can affect the results after lifting the thigh.
What's the procedure like?

In advance of a thigh lift, patients will be told to avoid any medications that may increase bleeding. Medications such as anti-inflammatory drugs like ibuprofen, aspirin, and some dietary supplements are among those patients will likely have to avoid.

The surgeon will conduct an examination to confirm the individual is a good candidate for surgery and not at high risk of any potential complications.

General anesthesia is administered during surgery. The surgeon will make an appropriate incision based on the type of thigh lift selected, then cut off excess skin and fat cells before inserting the suture to close the wound.

The procedure itself usually takes about two hours to complete however, patients should anticipate the full length of the process to take up most of the day as they will spend several hours in pre-op and post-op. Patients are advised to have someone drive them to and from their surgery and stay with them overnight to monitor for complications.

Patients will then experience a recovery period during which they will need to take time off of work to recover. Bruising, swelling, and pain in the aftermath of the procedure are all common experiences. However, in this instance of worsening pain, bleeding, or other side effects patients should see their doctor immediately.
How long before you see results?

It usually takes several weeks for patients to recover from a thigh lift. Patients must also refrain from vigorous exercise or lifting heavy objects for at least six weeks following the surgery. Patients are advised to focus on keeping their legs elevated as much as possible during this period.

Swelling the ankles is regular when patients begin to move more. After healing, there may be a scar on the surgeon's incision however, the incision will be made in a discreet location and the scar will be barely noticeable.

Patients will see some results of more contour in the thighs immediately, but the full results will reveal themselves over the course of several months. Thigh lifts are available at Partridge Plastic Surgery, patients can call or book an appointment today. We serve patients from North Brunswick NJ, New Brunswick NJ, Edison NJ, Milltown NJ, Clyde NJ, Sayreville NJ, Princeton NJ, and Rocky Hill NJ.