Latisse Treatment Specialist in North Brunswick, NJ and Princeton, NJ
If you desire longer, thicker, darker eyelashes, come to Partridge Plastic Surgery for our Latisse treatment. For more information,

call us

or

schedule an appointment

online. We have

convenient locations

to serve you in North Brunswick, NJ and Princeton, NJ.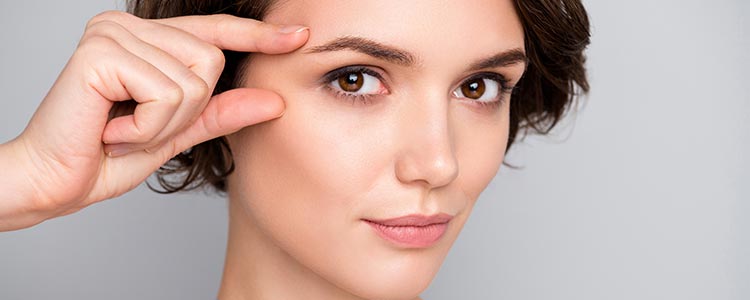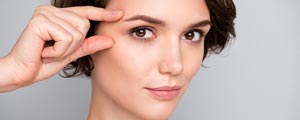 Table of Contents:
How do Latisse treatments work?
Are there any side effects or risks associated with Latisse that I should be aware of?
How long will it take for me to see results from Latisse?
Eyelashes are a sought-after feature that many women wish to enhance, often using cosmetic products such as makeup to achieve this desire. While mascara can temporarily add length to the eyelashes, it must be applied every day and in a way that does not cause the eyelashes to clump together. Fortunately, there are more effective and convenient alternatives that produce more natural-looking results. Latisse is an aesthetic treatment that can lengthen the eyelashes by up to 25%, providing long-lasting results.
How do Latisse treatments work?


The active ingredient in Latisse was originally used in the treatment of high intraocular pressure (IOP). A warning sign of glaucoma, IOP can cause nerve damage in the eye; leading to loss of vision or blindness. Medical professionals noticed that a common side effect of this medication was eyelash growth; this discovery led to the development of the eyelash-growing serum. While the exact mechanisms involved in Latisse's stimulation of hair growth are not well-understood, thousands of people all over the United States have achieved fuller, longer, darker eyelashes with this treatment.

Eyelashes can fall out or become thinner for many reasons, the most common including:

– Irritation from cosmetics
– Blepharitis (inflammation of the eyelid)
– Trichotillomania (compulsion to pull hair including eyelashes)
– Localized skin cancer, leading to hair loss
– Alopecia areata

Situations that involve a sudden loss of eyelashes may be caused by an underlying medical condition that requires a different treatment; Latisse alone cannot solve this problem.

Latisse is specifically used to treat the hair in the upper eyelash area that is too thin or too short. It must be prescribed by a physician after an initial consultation for people over the age of 18; it is not recommended by the FDA to anyone under the age of 16.

Using a disposable, sterile applicator, the medication is applied to the upper eyelid's lash line once per day.

People who benefit from Latisse may include:

– Those with genetic causes of thinner lashes
– People with hair loss are caused by a condition that affects the eyes, eyelids, or eyelashes
– People with hair loss from an injury
– Those who have lost their hair due to cancer treatments like radiation or chemotherapy

Although Latisse requires a prescription, it is important to know that the serum takes time to show results; months of regular application are required for the treatment to be successful.
Are there any side effects or risks associated with Latisse that I should be aware of?


Even though Latisse is not tightly regulated by the FDA or the Drug Enforcement Administration (DEA), there are some potential side effects as well as medication and illness reactions to be aware of, such as:

– Using more than one medication with the same active ingredient (bimatoprost ophthalmic solution) can cause a reaction between the medications
– Reducing intraocular pressure can mask glaucoma symptoms, which may lead to nerve damage even without high eye pressure
– Latisse can exacerbate preexisting intraocular inflammation (such as from uveitis) if used in the same area
– Regular use of Latisse can cause eye irritation or dry eyes, which may lead to other visual complications
– Macular edema (buildup of fluid in the macula)
– Changes to iris pigmentation

How long will it take for me to see results from Latisse?


Great results take time, and Latisse is no exception; the solution works gradually and remarkably. While the time it takes to see the full results is different in every situation, it takes an average of 16 weeks for patients to see the results of Latisse.

Call us today to book an appointment with our Latisse treatment specialist, or visit one of our convenient locations: in North Brunswick, Princeton. We look forward to serving you! We serve patients from North Brunswick NJ, Milltown NJ, Clyde NJ, Edison NJ, New Brunswick NJ, Sayreville NJ, Princeton NJ, and Rocky Hill NJ.