Circumferential Body Lift Procedure Q&A
Circumferential body lift procedure is used to improve the loose skin in different areas of the body that develop due to the significant weight reduction after diet and exercise. To improve your appearance, and make your body toned, circumferential body lift can give your body a smoother, younger-looking appearance. Learn more about circumferential body lifts today and how you will look better and feel better, too! Call our team of health professionals at Partridge Plastic Surgery or visit us online to book an appointment. We have convenient locations in North Brunswick, NJ, and Princeton, NJ.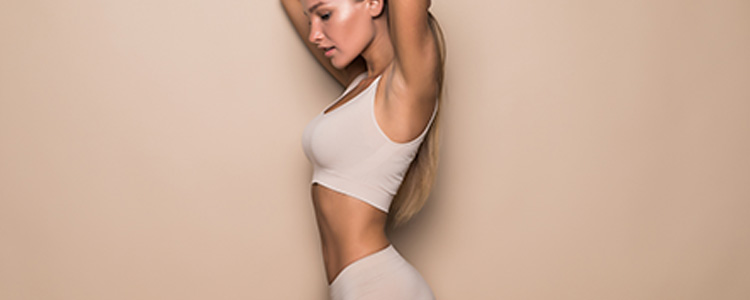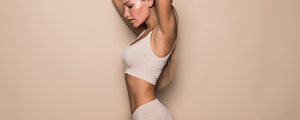 Table of Contents:
What is a circumferential body lift?
Is a circumferential tummy tuck the same as a lower body lift?
Am I a candidate for a circumferential body lift?
What is a circumferential body lift?

A circumferential body lift is a procedure performed to tighten areas of sagging skin after significant weight loss often resulting from exercise, diet, illness, weight loss surgery, or other drastic medical or lifestyle changes. When an individual loses weight, the tissue becomes less elastic, and the skin does not contract sufficiently. Inadequate tissue elasticity creates a sagging appearance where skin droops and hangs resulting in uneven contours. Exercise and diet do not eliminate excess skin.

There is no natural approach an individual can take to correct tissue that has lost its elasticity. In order to remove loose excess skin and improve the tone and shape of the affected areas, surgery is required. A circumferential body lift procedure targets tissue and fat in the abdomen as well as skin in the buttocks area and around the waist.

The procedure tightens the targeted areas and greatly improves body contour yielding restorative results and a youthful and healthier appearance in the midsection of the body.

When the skin in the lower body sags and hangs in multiple locations rather than just in one area a circumferential body lift can be a highly effective solution.

While other techniques exist to target specific problem areas on the body the circumferential treatment impacts the entire circumference of the midsection. The surgeons remove loose skin and excess fat in the area and reposition the remaining tissue to generate a tightening effect.
Is a circumferential tummy tuck the same as a lower body lift?

A lower body lift works by tightening loose skin around the body, especially the lower back, buttocks, and thighs. A tummy tuck is often used to remove fat from the abdomen. Patients looking to determine whether a lower body lift or tummy tuck is the right procedure for them must make various considerations.

Factors such as skin elasticity, specific problem areas, the ability to engage in and maintain an overall healthy lifestyle, and other factors are all important considerations.

Tummy tucks focus on achieving a stiffer or flatter abdomen and can be an excellent choice for patients prepared to do what is necessary for living a healthy lifestyle to maintain the results of the procedure. A lower body lift may be the solution for patients who want to target the circumference of the lower body region and are looking at excessive sagging skin due to a lack of elasticity.

Whether a lower body lift or a circumferential tummy tuck is the right choice will depend on each patient's specific situation, needs, and goals.
Am I a candidate for a circumferential body lift?

The ideal candidates for a circumferential body lift are patients with a stable weight, are nonsmokers, have good posture, realistic goals, are willing to make lifestyle changes to promote long term results from the surgery, and are looking to target sagging skin and body contour issues around the circumference of the lower body.

Patients can determine their eligibility for a circumferential body lift and whether or not the procedure is the right choice for them at Partridge Plastic Surgery. Dr. Partridge and her team of dedicated staff offer customized treatment to help patients determine the best course of action.

The staff at Partridge Plastic Surgery answer any and all questions, explain the associated risks and benefits, and help patients recover from the surgery as well as advise them on how best to see long-lasting results. Patients can call Partridge Plastic Surgery or book an appointment today to begin their journey of self-transformation toward a healthier more youthful appearance. We are here to help you on your journey of looking better and feeling better too! We serve patients from North Brunswick NJ, New Brunswick NJ, Edison NJ, Milltown NJ, Clyde NJ, Princeton NJ, Sayreville NJ, and Rocky Hill NJ.