Rhinoplasty Specialist Q&A
If you want to improve your breathing and alter the appearance of your nose, then rhinoplasty is the right choice for you.

Dr. Joanna Partridge

, a board-certified plastic surgeon offer rhinoplasty procedure. Rhinoplasty is a type of cosmetic surgery that alters the size and shape of your nose to enhance appearance. Additionally, it facilitates breathing and enhances nasal function. Rhinoplasty can treat nose size, broad nostrils, asymmetrical noses, and hooked nasal tips. For more information,

Call us

today or

book an appointment

with our rhinoplasty specialist online. We have

convenient locations

in Princeton, NJ, and North Brunswick, NJ.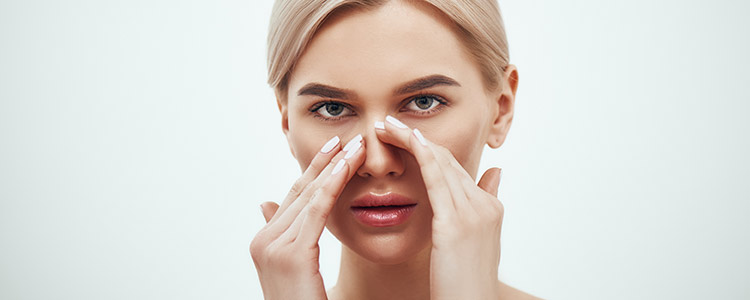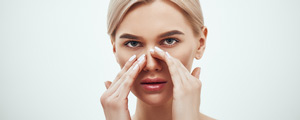 Table of Content:
What is a rhinoplasty?
How much is a rhinoplasty?
What are the don'ts after rhinoplasty?
Is rhinoplasty cosmetic or reconstructive?
Rhinoplasty, or nose reshaping, is a surgical procedure to alter the nose, making it smaller, straighter, or reshaping it to correct a nose that is crooked or deviated. A rhinoplasty specialist is a doctor who specializes in performing rhinoplasty procedures. Rhinoplasty specialists perform procedures such as nose reshaping, and some specialize in surgeries such as revision rhinoplasties, which are corrective surgeries aimed to restore complications caused by a previous rhinoplasty procedure. Some rhinoplasty specialists work in hospitals, while others work in private clinics.
What is a rhinoplasty?

The nose is one of the most prominent facial features; noses can be big, small, tall, wide and everything in between. They allow us to smell and connect us to the world in a unique way. Noses also serve an important function in breathing, and if there are deformities that impede this function, reconstructive nose surgery is often the best solution. Known as rhinoplasty, and colloquially known as a nose job, this surgical procedure can restructure the nasal passages to improve airflow, but they are also often utilized for aesthetic reasons, to alter the appearance of the nose. Rhinoplasty can change the shape of the nose, making it smaller, shorter, narrower, straighter and more contoured to match the natural shape and appearance of the face.
How much is a rhinoplasty?

According to the most recent American Society of Plastic Surgeons statistics, the average cost of rhinoplasty is $5,483. This average cost is only a portion of the total cost; anesthesia, operating room facilities, and other related expenses are not included. To determine your final fee, please contact your plastic surgeon's office.

The fee for rhinoplasty will be determined by the surgeon's experience, the type of procedure used, and the geographic location of the office.

Rhinoplasty costs may include the following:

– Anesthesia fees
– Hospital or surgical facility costs
– Medical tests
– Post-surgery garments
– Prescriptions for medication
– Surgeon's fee
What are the don'ts after rhinoplasty?

After rhinoplasty, it is very important to take special care of your nose. It is imperative to avoid certain things, including:

Bumping Your Nose: Your nose will be tender and fragile after rhinoplasty surgery, so it is crucial that you avoid any situations or actions that may cause you to bump your nose. That obviously includes sports, but also some everyday habits that many of us do not consider, like:

– Pullover shirts, sweaters, and coats
– Glasses
– Sleeping on your side
– Cutlery or straw bumping face while eating
– Talking on the phone
– Laughing
– Talking with hands
– Walking in crowded places (like a concert)
– Playing with a child or pet

Exercising: For at least 3 weeks after rhinoplasty surgery, avoiding heavy exercise is mandatory. For one, gym and sports activities dramatically increase the chances of a nose bump, but also, strenuous activity can elevate your blood pressure and strain your nose's healing.

Tanning Indoors or Outdoors: It is especially important to avoid indoor and outdoor tanning after rhinoplasty; the skin on your nose will be tender and sensitive, making it more vulnerable to the sun's harmful rays.

Sneezing: Although it can be difficult, try to avoid anything that will cause you to sneeze or need to blow your nose after surgery as sneezing generates immense pressure in your nasal cavity that strains delicate blood vessels and healing tissues.
Is rhinoplasty cosmetic or reconstructive?

Rhinoplasty is considered a reconstructive surgery, however it can also be cosmetic, if it is not intended to improve the function of the nose, only its appearance.

Visit one of our clinics: we have one in North Brunswick located at 213 N Center Drive, North Brunswick, NJ 08902; and one in Princeton located at 330 N Harrison, Suite 1A, Princeton, NJ 08540. We look forward to serving you! We serve patients from North Brunswick NJ, Milltown NJ, Clyde NJ, Sayreville NJ, New Brunswick NJ, Edison NJ, Princeton NJ, and Rocky Hill NJ.