What Makes Us Look Older?
Here at Partridge Plastic Surgery, our team of highly respected specialists provide a wide range of services to the community of North Brunswick, NJ and Princeton, NJ that can help you look younger and more confident with your appearance. Contact us today.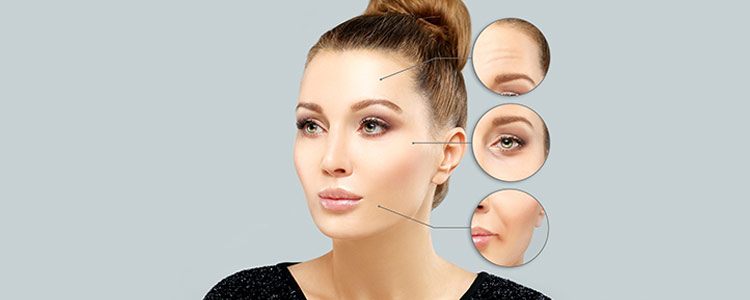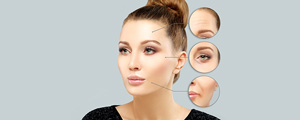 Table of Contents:
What features make us look older?
What features make you look younger?
How can I stop my face from aging?
Do you offer any treatments to help us look younger?
Whether you're looking to naturally enhance one of your gorgeous features or make a bold new change, our team can help find the right treatment for you. We provide services including breast augmentation, cosmetic injectables, eyebrow lifts, reconstructive surgeries, and much more. A major reason many of our patients come to see us is to look younger. Here is everything you may want to know about what makes us look older and how Partridge Plastic Surgery can help you maintain a younger, radiant appearance.
What features make us look older?

Many of our patients come to visit us because of aging concerns. There are a few facial features and physical characteristics that make us look older:

Skin: As we age, the skin naturally begins to lose collagen and skin elasticity. This results in the development of wrinkles, fine lines, age spots, hyperpigmentation, uneven skin textures, and skin sagging.

Eyes: Drooping folds of the eyelids and crow's feet are another indication of aging. Dark circles under the eyes can also be a sign of aging and will in general, make you look tired and worn down.

Lips: Lips begin to thin out and become dry as you get older. They lose their fullness and volume due to a lack of collagen.

Nose: The nose begins to grow as you age both outward and down.

Neck: The neck is another prominent feature that can make us look older. Skin looseness around the neck can create unwanted droopiness and a buildup of fatty tissue.

Cheeks: Similar to the neck, your cheek tissues will also begin to pull downward creating a droopy look and noticeable loss of volume.
What features make you look younger?

Features that make you look younger include:

– High, contoured cheekbones
– Full, plump lips
– Clear, smooth, glowing skin
– Increased facial contrast
– Firm neckline
– Hydrated skin
– High contrast face
– Youthful nose

These younger looking features can be achieved through treatments and procedures at Partridge Plastic Surgery. We would be more than happy to address your concerns and make recommendations based on your facial structure.
How can I stop my face from aging?

You can stop your face from aging by implementing anti-aging treatments to your self-care routine. Beginning in your early twenties, we recommend you start using skin care products with anti-aging benefits. This is a wonderful time to start going in for anti-aging treatments such as chemical peels, microneedling, neuromodulators, and dermal fillers. Once signs of aging become more prominent, plastic surgery procedures such as a breast lift, fat injection, brow lift, facelift, or chin augmentation can be used to reveal your younger self.
Do you offer any treatments to help us look younger?

Yes! Partridge Plastic Surgery offers many treatments to help our beautiful patients look and feel younger. A full list of the treatments and procedures offered at our clinic include:

Plastic Surgeries:
– Breast augmentation
– Breast lift
– Breast reduction
– Breast reconstruction
– Abdominoplasty
– Circumferential body lift
– Arm lift
– Thigh lift
– Buttock lift
– Labiaplasty
– Facelift
– Brow lift
– Eyelid surgery
– Fat injection
– Rhinoplasty
– Chin augmentation
– Abdominal etching
– Gynecomastia
– Reconstructive surgery

Minimally-Invasive Treatments:
– Injectables
– Cool sculpting
– Latisse
– Botox
– Xeomin
– Dysport
– Juvederm
– Restylane
– Belotero balance
– Sculptra
– Radiesse
– Chemical peels
– Laser treatments
– Liposculpture

For further information about what features make us look older and what treatments at Partridge Plastic Surgery can reverse this aging process, please schedule a consultation with one of our anti-aging treatment specialists. You can book an appointment by filling out our online request form or giving us a call during our business hours. Anti-aging treatments and procedures can help you look and feel your very best. Partridge Plastic Surgery is honored to be a part of this self-love journey with you. If you have any additional questions about treatments offered at our clinic designed to make you look younger and improve your self-confidence, make sure to reach out soon. The team at Partridge Plastic Surgery looks forward to hearing from you soon! We serve patients from North Brunswick NJ, Clyde NJ, Milltown NJ, New Brunswick NJ, Sayreville NJ, Edison NJ, Princeton NJ, and Rocky Hill NJ.