4 Questions to Ask your Plastic Surgery Doctor
Plastic surgery is a medical specialty that involves the reconstruction, modification, or restoration of the human body. It can be done for both aesthetic and practical purposes. Many problems are treatable by plastic surgery, including enhancing physical attractiveness, treating medical disorders that impair appearance or function, and fixing birth abnormalities or injuries. Improvements in physical beauty, improved function, and the alleviation of physical discomfort are all advantages of plastic surgery. Asking your doctor the right questions is crucial if you're thinking about having plastic surgery. The following are some possible inquiries to put to your plastic surgery specialist: the procedures' benefits and drawbacks, as well as the expected outcomes and recovery process. For more information, contact us today or schedule an appointment online. We have convenient locations in Princeton, NJ, and North Brunswick, NJ.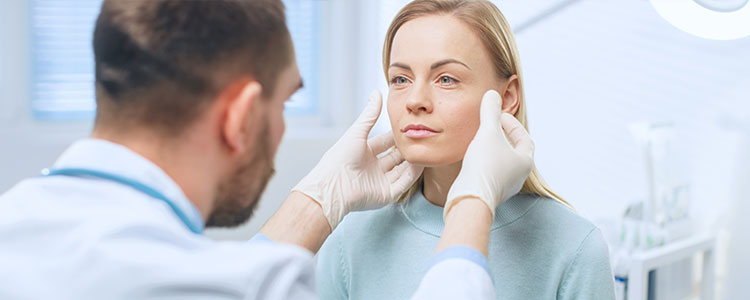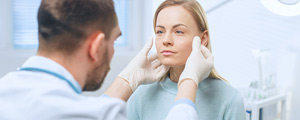 Table of Contents:
What conditions do plastic surgeons treat?
What kind of surgery does a plastic surgeon do?
How do I prepare for a plastic surgery appointment?
How long does it take to recover from plastic surgery?
What conditions do plastic surgeons treat?

Reconstructive procedures are the focus of plastic surgeons. Patients with conditions such as birth disorders, injuries, illnesses, or burns can see them. A large proportion of plastic surgeons choose to specialize in cosmetic surgery and perform procedures to improve a patient's appearance or aesthetics.

There are many aspects of plastic surgery, including cosmetic surgery or aesthetic surgery, surgery to repair congenital defects like cleft lips and palates, reconstructive surgery for breast and head defects, and surgery to correct post-traumatic deformities.

Plastic surgery for cosmetic purposes changes the appearance of a person. Some people choose to reshape their bodies, smooth wrinkles, or eliminate balding areas. The treatment of varicose veins or the augmentation of the breast may be more suitable for others.

To improve their self-confidence and self-esteem, men and women can undergo a variety of cosmetic surgery procedures. There are few areas of the body that can not be aesthetically improved with plastic surgery and a wide range of health conditions and cosmetic concerns can be rectified with such procedures.
What kind of surgery does a plastic surgeon do?

In cosmetic surgery, incisions or significant alterations are made to the skin or underlying tissues. Some common facial cosmetic procedures include facelifts, brow lifts, eyelid surgeries, ear surgeries, and rhinoplasty (nose surgery). A number of less invasive cosmetic facial procedures are available, including facial liposuction, facial implants, micro fat grafting, and some laser resurfacing.

There are many cosmetic procedures that can be performed on the body, including liposuction, abdominoplasty (tummy tuck), breast lifts, and breast augmentations (augmentations). A wide range of other procedures are available for nearly every part of the body.
How do I prepare for a plastic surgery appointment?

A wide range of doctors offer cosmetic surgery procedures in their offices these days. Choosing an American Board of Plastic Surgery-certified plastic surgeon like Dr. Partridge is important for achieving the best results. Having these credentials indicates that a plastic surgeon is capable of performing cosmetic surgical procedures as well as being committed to patient safety.

Consultations allow you to determine whether a plastic surgeon's approach matches your aesthetic goals. Having a clear understanding of what plastic surgery can and cannot do for you will help you avoid disappointment after surgery. Certain body parts can be enhanced or improved with plastic surgery, such as a crooked nose, sagging breasts, or loose skin around the chin. You might even feel more confident afterward, but it won't be able to make you look decades younger.

Make a list of the problem areas you wish to address during plastic surgery and share them during your consultation to ensure you receive the ideal treatment tailored to your needs.
How long does it take to recover from plastic surgery?

Recovering from plastic surgery depends on the procedure performed and the patient. In most cases, patients will need assistance for the first two days after surgery. If they have small children, they may still need assistance, but most patients can take care of themselves.

Post-operative pain is tolerated differently by each patient, and this needs to be taken into consideration. Depending on the patient, some patients may describe the pain as an ache, while others may feel greater discomfort. Post-operative patients are prescribed appropriate pain medications, which minimize discomfort.

Post-operative discomfort is minimal in most facial cosmetic operations while operations that involve lifting or tightening of muscles may cause greater discomfort.

Depending on the type of surgery performed, a patient may not be able to resume regular exercises immediately after the procedure. On the second postoperative day, patients are encouraged to begin a slow walking routine. To reduce bleeding, swelling, and bruising risks, regular aerobic and more vigorous activities are not permitted during the first two weeks. The majority of cases allow weightlifting and contact sports after six weeks.

Plastic surgery entails a wide range of procedures capable of enhancing the appearance of the breasts, body, face, and more. Plastic surgery is available at Partridge Plastic Surgery. Book your next appointment today and learn more about the benefits of plastic surgery! For more information, contact us today or schedule an appointment online. We have convenient locations in Princeton, NJ and North Brunswick, NJ. We serve patients from North Brunswick NJ, Milltown NJ, Edison NJ, Sayreville NJ, Clyde NJ, New Brunswick NJ, Princeton NJ, Rocky Hill NJ, and surrounding areas.