Plastic Surgery Clinic in Princeton, NJ
Partridge Plastic Surgery is dedicated to providing you with all of your plastic surgery needs. Our board-certified plastic surgeon

Dr. Joanna Partridge

provides services such as surgical augmentation of the breast, surgical fat transfer procedure, and age-reversing facial injectables. To transform your appearance and achieve a natural look, Call us today or book an appointment online. We have convenient locations in New Jersey.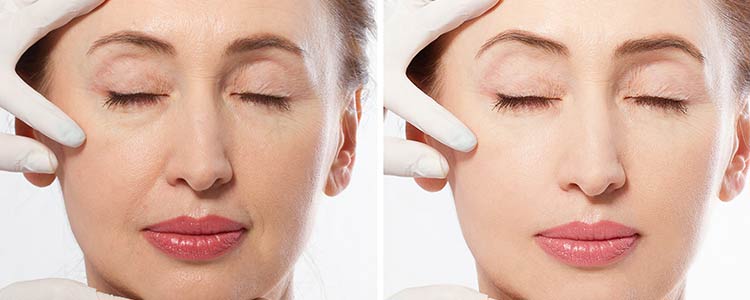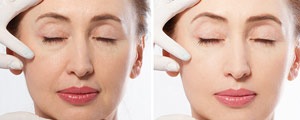 Table of Contents:
What is plastic surgery?
Can plastic surgery remove scars?
What is the difference between plastic and cosmetic surgery?
What is the most common plastic surgery?

Plastic surgery is a medical specialty that focuses on the repair and reshaping of a person's face and body. The goal is to improve a person's appearance, or to repair damage caused by accidents or other injuries. Plastic surgery can be used to improve the appearance of a single body part, such as the breasts or the nose. It can also be used to improve the overall appearance of a person's face, and is often used to reduce the signs of aging.
What is plastic surgery?

Plastic surgery is the branch of medicine that deals with the repair and modification of body tissue to improve appearance and function. It can be used to address a wide range of conditions, including birth defects, injuries and aging.

Plastic surgery may involve techniques that are used to improve a patient's appearance rather than for health reasons, but it can also be used therapeutically to address physical deformities that impede function and quality of life. The field of plastic surgery is complex and involves a range of specialist techniques, including minimally invasive treatments and surgical procedures.
Can plastic surgery remove scars?

Yes, plastic surgery can remove scars. Some scars may only be able to be reduced, while others may be able to be removed completely. This depends on a number of factors, including the area of the scar, the size of the scar, and the cause of the scar, as well as what treatments are used. Common scar reduction surgeries include scar excision, skin graft, skin flap, as well as W-plasty and Z-plasty.
What is the difference between plastic and cosmetic surgery?

While both cosmetic and plastic surgery aim to improve a patient's body, the overarching philosophies guiding training, research, and patient outcomes are distinct.

Cosmetic surgery procedures, techniques and principles are entirely focused on improving a patient's appearance. The primary goals are to improve aesthetic appeal, symmetry and proportion. Aesthetic surgery can be done on any part of the head, neck or body. Cosmetic procedures are considered elective because they treat areas that function properly. Doctors from a variety of medical fields, including plastic surgeons, perform cosmetic elective procedures.

Plastic surgery is a surgical specialty devoted to the reconstruction of facial and body defects caused by congenital disorders (birth defects), trauma, burns and disease. Plastic surgery, by definition, is intended to correct dysfunctional areas of the body and is reconstructive in nature. While many plastic surgeons choose to further their education and perform cosmetic surgery, the foundation of their surgical training remains reconstructive plastic surgery.
What is the most common plastic surgery?

Breast enhancement surgery is the most common plastic surgery procedure; in fact, more plastic surgery is done on the female breasts collectively than is done on any other part of the body. Women can have their breasts enlarged, reduced, lifted or augmented with implants; each of these surgeries is considered and counted as a different plastic surgery procedure. Among the many breast cosmetic surgeries available, the most popular of them by far is simply "breast augmentation" surgery, which refers to the surgical action of enhancing the size of the breasts by placing either saline or silicone implants above or below the pectoralis muscles of the female patient.

Visit one of our two locations: we have one in North Brunswick located at 213 N Center Drive, North Brunswick, NJ 08902; and one in Princeton located at 330 N Harrison, Suite 1A, Princeton, NJ 08540. We look forward to serving you! We serve patients from North Brunswick NJ, Milltown NJ, Clyde NJ, Sayreville NJ, New Brunswick NJ, Edison NJ, Princeton NJ, and Rocky Hill NJ.