Plastic Surgeon in Princeton, NJ
Plastic surgeons restore or reconstruct burns, scarring, traumas, or any other kind of external body part. At Partridge Plastic Surgery, our board-certified plastic surgeon,

Dr. Joanna Partridge, MD

is available to help you with your aesthetic or restorative requirements by providing a comprehensive range of services, including injectables breast surgeries, and more. For more information,

contact us

or

schedule an appointment

online. We are conveniently located at

330 N Harrison Ste 1A, Princeton, NJ 08540.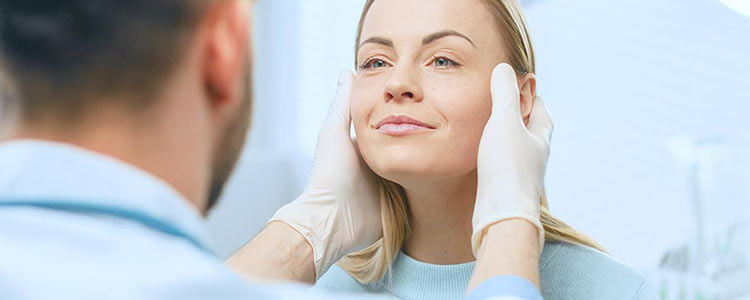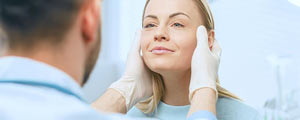 Table of Contents:
What is a plastic surgeon?
What are the main responsibilities of a plastic surgeon?
Why would you need to see a plastic surgeon?
What does plastic surgery include?
Plastic surgeons must be highly skilled with incredible attention to detail as they typically deal with very visible and delicate areas of the body. Finding a good plastic surgeon to address your specific needs will be what determines how natural the final results appear to be as well as ensuring that the best possible course of treatment is chosen.
What is a plastic surgeon?

A plastic surgeon is a type of surgeon that specializes in the reconstruction of the facial and body tissues of a patient to restore both an improved appearance as well as improved function. They will most frequently be either altering the tissues and bone structure of a part of the body or adding structure to an area that has been classified as defective due to an injury, illness, or that was caused by a birth defect. Many plastic surgeons specialize in cosmetic surgical procedures that focus on improving the overall appearance of a patient for purely aesthetic purposes. Reconstructive and cosmetic procedures can be used in tandem for many patients who would benefit from the restoration following intensive treatments that have impacted their appearance due to tissue becoming damaged or needing to be removed, such as with many cancer treatments. Cosmetic-focused procedures are often used just to enhance a patient's appearance for an aesthetic that improves their self-image and confidence.
What are the main responsibilities of a plastic surgeon?

The primary responsibilities of a plastic surgeon will typically include:

– Providing consultations with patients to examine and assess their specific needs to determine the most effective and safest treatment option to recommend.

– Having a wide range of skills and experience to know which procedures would be best suited for each case, whether they are cosmetic, corrective, or reconstructive.

– Providing both non-invasive and surgical procedures to enhance, augment, or alter specific body parts when appropriate for the treatment plan.

– Ensuring all tools and equipment that are used are properly sterilized for each patient.

– Explain all of the associated risks or side effects that may be associated with each course of treatment to every single patient and ensure that they understand what each treatment option entails regarding preparation and after-care.

– Providing all necessary after-care and follow-ups with patients.

– Assessing the psychological and physical health of each patient before commencing or recommending treatments.

– Maintaining proper confidentiality of every patient in compliance with all federal regulations and guidelines in the area.
Why would you need to see a plastic surgeon?

One of the most common reasons patients decide to see a plastic surgeon is because they are looking for a more permanent or long-lasting anti-aging treatment. The most effective means of reducing sagging and laxity of the skin is through a facelift, eyelid, brow lift, or neck lift procedure, which are all performed by a plastic surgeon. Other common cosmetic procedures provided by plastic surgeons focus on getting rid of stubborn fat and excess weight, making weight loss and body contouring another very common reason patients seek out care from a plastic surgeon. Plastic surgeons are also the best type of surgeon for providing surgical reconstruction procedures that are frequently used to repair physical birth abnormalities (such as removing palates, or webbed fingers), remove cancerous tissues, and restore the appearance of the treated area once tissue has been removed such as following cancer treatments, tumor removals, and treatments for extensive burns.
What does plastic surgery include?

Plastic surgery includes surgical procedures that can be performed on almost any part of the body except for the brain and spinal cord, with a focus on anything that can be seen such as with the skin or any physical deformities. The goal of plastic surgery is to restore and improve the function of the area of the body that is being treated as well as enhancing a patient's appearance. The most common types of plastic surgery are considered to be cosmetic and include specific procedures such as liposuction, breast augmentations or lifts, and facelifts. The field of plastic surgery includes a massive variation of procedures, which also range from non-invasive to invasive surgical procedures, ensuring that anyone who wishes to enhance their appearance, has specific insecurities, or is recovering from a condition that caused physical changes or trauma, has an effective option that is available for restoring the affected area to full function and appearance.

Our skilled plastic surgeon Dr. Joanna Partridge, MD along with his team at Partridge Plastic Surgery works to improve the functioning or appearance of an individual's body using restorative or aesthetic procedures. For more information, contact us or schedule an appointment online. We are conveniently located at 330 N Harrison Ste 1A, Princeton, NJ 08540. We serve patients from Princeton NJ, North Brunswick NJ, Milltown NJ, Clyde NJ, New Brunswick NJ, Edison NJ, Sayreville NJ, and Rocky Hill NJ.