Tummy Tuck Specialist in Princeton, NJ
If you want to remove abdominal fat and tighten weakened muscles then the tummy tuck procedure is right for you. At Partridge Plastic Surgery,

Dr. Joanna Partridge

, our board-certified plastic surgeon provides a cosmetic surgical treatment that is used to remove extra skin and fat from the abdomen. To get a slimmer and toned appearance, contact us or

schedule an appointment

online. We have convenient locations in Princeton, NJ, and North Brunswick, NJ.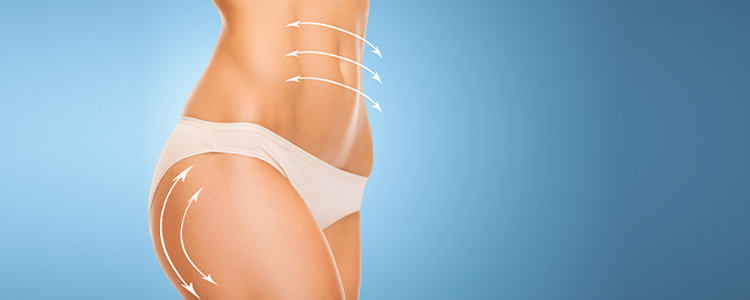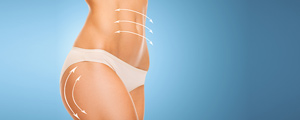 Table of Contents:
What does a Tummy Tuck do?
How long do Tummy Tucks last?
Can you gain any belly fat after a Tummy Tuck?
Does Tummy Tuck remove back fat?
What Can a Tummy Tuck Accomplish?
Partridge Plastic Surgery is dedicated to providing each one of our patients with treatments to help improve their self-confidence, quality of life, and mental health. We also offer medical grade minimally invasive treatments such as cosmetic injectables, laser treatments, liposculpture, and cool sculpting. One of our areas of expertise are procedures and treatments that target the stomach. Please continue reading to learn more about how our tummy tuck specialist in North Brunswick, NJ and Princeton, NJ can help you achieve your dream body!
What does a Tummy Tuck do?

A tummy tuck, otherwise referred to as an abdominoplasty, is done to remove excess fat, restore core strength, create a flat abdomen, and diminish excess skin. It is a cosmetic surgical procedure that involves shaping and contouring the stomach. It's often performed for those who have excess fat because of aging, pregnancy, metabolic syndromes, or any other significant changes in weight.
How long do Tummy Tucks last?

The results of a tummy tuck are permanent as long as you are dedicated to staying in good health. After your procedure, you may experience some bloating and swelling that should go away within three to six months. Once your stomach is fully healed, it should remain flat forever. It's important to keep your weight stable in order for the aesthetic results to last.
Can you gain any belly fat after a Tummy Tuck?

After your tummy tuck, it's completely normal to fluctuate between ten to fifteen pounds. This fluctuation won't have a major effect on your results. In order to stay within your weight goal and body goal, it's important to maintain a healthy lifestyle, implement a daily exercise routine, and eat nutritious foods.

Does Tummy Tuck remove back fat?

There are certain methods of tummy tucks used to remove both abdominal and back fat. A 3D tummy tuck procedure is used to address excess skin and fat on the stomach, hips, lower back, and oblique area. This type of tummy tuck is incredible for our patients looking for a total body transformation.
What Can a Tummy Tuck Accomplish?

A tummy tuck has many amazing benefits that can help accomplish the following:

Improved Mental Health
A tummy tuck can significantly improve your overall quality of life and mental health. This type of procedure can begin to heal the relationship you have with your body. Once you've fully recovered from your procedure, your body image, sex life, and mood.

Strong Core
Tummy tucks are a great starting point to improve your core and restore muscle strength and abdominal flexibility. With a strengthened core, you can also expect relief for lower back pain.

Prevents Certain Medical Conditions
This type of plastic surgery can prevent certain medical conditions and reduce the likelihood of developing hernias due to stress on the stomach. It can minimize the risk for chronic conditions associated with excess fat such as diabetes, sleep apnea, gallstones, heart disease, and gallbladder disease.

For further information about our tummy tuck experts at Partridge Plastic Surgery, please give us a call anytime during our business hours. Our team of friendly and respectful professionals would be more than happy to answer any of your questions and schedule you in with one of our specialists at your earliest convenience. During your consultation, we can talk through any of your concerns, discuss the many wonderful benefits of a tummy tuck, and what you can expect on the day of your surgery. Partridge Plastic Surgery looks forward to your visit soon!  For more information, contact us today or schedule an appointment online. We have convenient locations in Princeton, NJ and North Brunswick, NJ.  We serve patients from North Brunswick NJ, Milltown NJ, Clyde NJ, New Brunswick NJ, Sayreville NJ, Edison NJ, Princeton NJ, Rocky Hill NJ, and surrounding areas.