How Much Does a Brow Lift Surgery Cost?
Brow lifts aim to raise the soft tissues and skin of the forehead and brow to improve the appearance of the brow, forehead, and area around the eyes. Brow lift surgery is available at Partridge Plastic Surgery. Our skilled team provides individualized brow lift surgery strategies tailored to your particular needs. The cost of brow lift surgery may vary depending on factors such as the procedure's complexity. To discuss the cost of your brow lift at Partridge Plastic Surgery, contact us or schedule an appointment online. We have convenient locations in North Brunswick, NJ, and Princeton, NJ.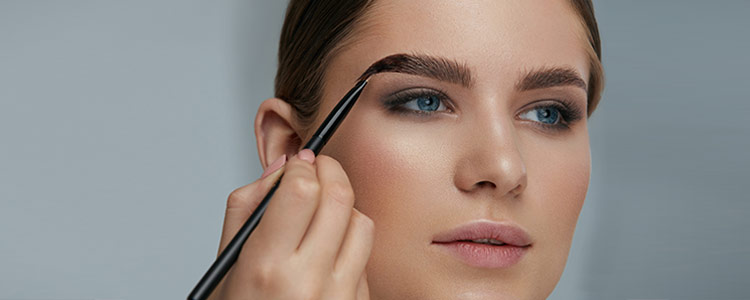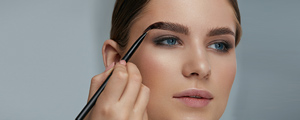 Table of Contents:
How does a brow lift surgery work?
Am i a good candidate for brow lift surgery?
What Variables Impact the Cost of Eyebrow Lift Surgery?
How much does a brow lift cost?
One of the most significant ways that aging visibly affects our skin and facial features is by causing the skin on the upper half of our faces to loosen, leading to drooping of the eyebrows, eyelids, and significant wrinkling and creasing on the forehead and around the eyes. Surgical eyebrow lift procedures are one of the most effective methods for undoing the effects of aging and drastically providing a beautifully tight and youthful complexion for years to come.
How does a brow lift surgery work?

There are several methods that plastic surgeons can choose from when performing a brow lift surgery, and the method they choose determines where the incisions are placed so this choice will be made depending on what will provide the best results while making the incisions as hidden as possible. Regardless of which method is chosen, the incisions will likely be made somewhere along or in the hairline above the forehead so that the skin and tissue within the forehead can be lifted to meet the height of the hairline so smooth out any loose skin and raise the height of the eyebrows simultaneously. Brow lift surgeries are very effective at reversing the effects that aging has had on the top half of the face by physically moving the skin up higher to effectively erase any of the creasing that has developed on the forehead and lifting the eyebrows to make any sagging or loose skin around the eyes appear much tighter and youthful.
Am i a good candidate for brow lift surgery?

Most patients who are considered to be good potential candidates to receive a surgical brow lift are those aged 40 and older who have developed significant sagging of their eyebrows due to skin laxity. Droopy eyebrows tend to cause the patient to have a tired and heavy appearance, making them appear upset or angry as well as fatigued when they allow their facial muscles to relax. Other effects of aging such as visible wrinkles and fine lines have likely developed along the forehead or around the eyes. If you feel you fit into this category and can manually pull up your lateral brow while looking in the mirror and notice a significant difference in your overall facial appearance, you would likely benefit greatly from a brow lift surgery. To learn if a surgical brow lift is the right anti-aging treatment for you, schedule a consultation with one of our experienced team members here at Partridge Plastic Surgery today.
What Variables Impact the Cost of Eyebrow Lift Surgery?

There is quite a range for total costs when undergoing a surgical brow lift procedure, but that is because a number of factors can significantly affect the cost of the procedure. Some of these factors include the type of brow lift procedure you receive and some cheaper non-surgical options, but they are unlikely to provide the same long-term and dramatic results you may be looking for in a brow lift procedure. The level of experience that the provider of the procedure holds will also quickly affect the total cost of a surgical brow lift, as a provider with more experience, professional training, and who has specialized in this specific procedure will likely be quite a bit more expensive than those with less experience. There are also often fees outside of the procedure itself, such as the consultation fee which may or may not be included in the initial procedure cost, the anesthesiologist fee (which will also vary depending on the experience level of the anesthesiologist), varying location fees, and any extra specific equipment or follow-up treatments that may be required.
How much does a brow lift cost?

Most patients who are receiving a surgical brow lift can expect to pay somewhere between $3,800 to $7,500 total for the entire procedure and extra fees, but this price can still vary quite a bit. There are non-surgical options that will cost as low as $250, but those options will not be able to provide the same quality and lifespan of results. A high-end plastic surgeon that is very experienced and is incredibly well-known in their field can end up costing closer to $20,000 for the entire surgical eyebrow lift procedure. It is always recommended that patients do their research to ensure that they are going through a provider that is well-established in their field and will offer high-quality results, and patients can ask for price estimations during consultations for a more accurate idea of how much a surgical brow lift will cost from that specific provider.

A brow lift is a rejuvenating procedure that can make you seem younger and more refreshed. You can trust our expert team of professionals for brow lift surgery.  For more information, contact our team of health professionals at Partridge Plastic Surgery or visit us online to book an appointment. We have convenient locations in North Brunswick, NJ, and Princeton, NJ. We serve patients from Princeton NJ, North Brunswick NJ, Sayreville NJ, and Rocky Hill NJ, New Brunswick NJ, Edison NJ, Milltown NJ, Clyde NJ, and surrounding areas.