How Long Does a Brow Lift Last?
A brow lift is a long lasting cosmetic procedure that can last for a lifetime, but it can fade as you age due to skin loss and flexibility, causing wrinkles to emerge. It involves restructuring the brow to lift it, minimize wrinkles, and create a more youthful appearance. Dr. Joanna Partridge at Partridge Plastic Surgery is the ideal brow lift surgeon for you. For more information, contact us today or schedule an appointment online. We have convenient locations to serve you.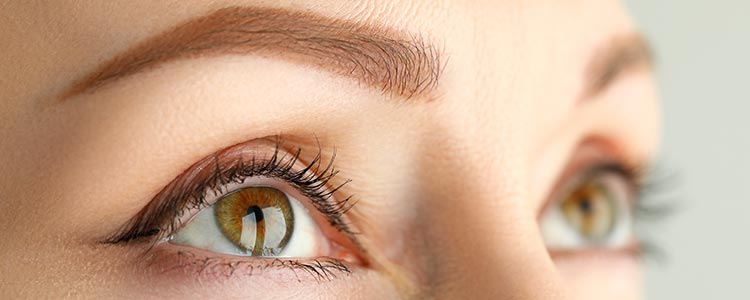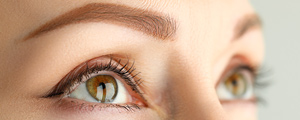 Table of Contents:
Is a Brow Lift worth it?
What age should you get a brow lift?
Can a brow lift be permanent?
How can I make my eyebrow lift last longer?
Is a Brow Lift worth it?

A brow lift, also sometimes referred to as forehead rejuvenation, is a transformative procedure that offers numerous benefits. This makes it a worthwhile investment for many. One of the primary reasons people opt for a brow lift is to regain a youthful appearance. As we age, the forehead and brow region can develop wrinkles, sagging skin, and frown lines. A brow lift can effectively address these issues to create a more youthful and refreshed look.

Furthermore, brow lift results are typically long-lasting. While the aging process continues, the improvement achieved through a brow lift can endure for many years, making it a cost-effective choice in the long run. Brow lifts can be tailored to your personal preferences and needs to ensure you achieve the specific aesthetic goals you desire. Ultimately, the decision to undergo a brow lift is a personal one, but for those seeking a rejuvenated appearance and improved self-confidence, it can provide transformative benefits.
What age should you get a brow lift?

Deciding on the right age to get a brow lift is a personal choice that depends on various factors. While there's no fixed age that applies to everyone, there are some considerations to help you determine when a brow lift might be best:

Visible signs of aging: The most common reason for a brow lift is to address visible signs of aging in the forehead and brow area. If you notice sagging skin, deep wrinkles, or a tired appearance in your late 30s to 50s, this may be the right time to consider this procedure.

Personal aesthetic goals: Your aesthetic goals are important. Some people choose to have a brow lift as a preventative measure to preserve their youthful appearance, while others go for it when they feel that signs of aging are affecting their confidence.

Health and lifestyle: Your general health plays a crucial role. It's essential to be in good physical health to undergo surgery. Additionally, lifestyle factors such as smoking and excessive sun exposure can accelerate the aging process, leading to an earlier need for a brow lift.

Consultation with a specialist: Consulting a board-certified plastic surgeon such as Dr. Joanna Partridge about the benefits of this procedure for your specific case is essential. The doctor will assess your unique facial structure, skin condition, and goals to recommend the most suitable timing for the treatment.
Can a brow lift be permanent?

A brow lift offers noticeable and lasting results. While it cannot halt the natural aging process, it can significantly turn back the clock and provide long-lasting benefits. The permanence of a brow lift depends on various factors, including the surgical technique used, the healing process, and ongoing skincare and lifestyle choices. Generally, a well-performed brow lift can provide results that last for many years to come.

The longevity of a brow lift's effects is attributed to the surgical adjustments made to the underlying muscles and tissues. By repositioning and tightening these structures, a brow lift addresses the root causes of sagging brows and forehead wrinkles. This means the initial improvement achieved through surgery can endure for a substantial amount of time with the proper aftercare.
How can I make my eyebrow lift last longer?

Maximizing the longevity of your brow lift involves a combination of proper care, lifestyle choices, and periodic maintenance. While the results are long-lasting, these steps further ensure the benefits remain for as many years as possible:

Follow aftercare instructions carefully: After your brow lift surgery, it's important to adhere diligently to the surgeon's post-operative care instructions. This will include keeping the treated area clean, avoiding excessive sun exposure, and refraining from strenuous activities during the initial healing period.

Use sun protection: Sun damage accelerates the aging process. It's recommended to apply a broad-spectrum sunscreen with a high SPF daily and wear a wide-brimmed hat or sunglasses when outdoors.

Take care of your skin: Implementing a skincare regimen that includes moisturizing and collagen-boosting serums is encouraged.

Explore non-surgical maintenance: After some time, non-invasive cosmetic procedures such as Botox or dermal fillers can be used to maintain treatment effects. These procedures can significantly extend the outcomes of your brow lift.

By combining these strategies, you can significantly prolong the youthful appearance achieved through your brow lift, ensuring your investment in the procedure continues to pay off for years to come.

If you are interested in brow lift and looking for a specialist near you, visit us at Partridge Plastic Surgery. Our team will provide you with the top services. For more information, contact us today or schedule an appointment online. We have convenient locations to serve you in Princeton, NJ, and North Brunswick, NJ. We serve patients from North Brunswick NJ, Milltown NJ, Clyde NJ, New Brunswick NJ, Edison NJ, Sayreville NJ, Princeton NJ, and Rocky Hill NJ.