What Are the Benefits of Labiaplasty Surgery?
A labiaplasty is a surgical technique used to reshape the labia, the folds of skin that surround the vaginal opening. This surgery can have a variety of benefits, including easing pain during physical activity or sexual activity, raising self-esteem and confidence, and improving hygiene. Women who feel difficulty or embarrassment owing to swollen or asymmetrical labia are advised to undergo labiaplasty, which can be done for both functional and aesthetic reasons. Consult with our Dr. Joanna Partridge, a skilled and experienced surgeon, to review your choices and expectations if you're considering plastic surgery. For more information, contact us today or schedule an appointment online. We have convenient locations in Princeton, NJ, and North Brunswick, NJ.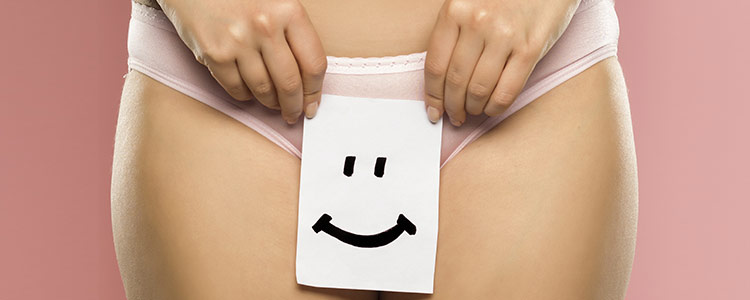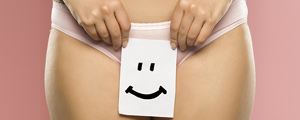 Table of Contents:
What is labiaplasty?
Am I a good candidate for labiaplasty?
What are the benefits of labiaplasty surgery?
How long does labiaplasty take?
What is labiaplasty?

The purpose of labiaplasty is to reduce or increase the size of your labia. A labiaplasty may be performed to improve the appearance of your labia, to relieve physical discomfort, or as part of a gender-affirming procedure.

The labia are the folds of skin around the opening of your vagina. Your skin has two folds. There is a term for the outer folds of the lips that is known as labia majora, which means large lips. After puberty, these folds are covered with pubic hair and serve to protect your external genital organs. Small lips refer to the inner folds of the lips, which are called labia minora. Your urethra (where your urine leaves your body) and vagina are protected by these folds.

Labiaplasty differs from other "vaginal rejuvenation" treatments in that it is a surgical procedure. The labiaplasty procedure aims to make the labia minora flush with the labia majora by decreasing its size. In this procedure, a variety of surgical techniques are utilized depending on the specific situation of the patient. An energy device is not needed with labiaplasty, and you will determine your surgical goals with your plastic surgeon.
Am I a good candidate for labiaplasty?

Postpartum women or women with large, irregular, and/or large labia majora, minora, or both, are typical candidates for vaginal rejuvenation. Despite the fact that plastic surgeons emphasize that there are no standard shapes for genitalia, many of our patients' express dissatisfaction with more prominent labia.

You are not the only one who suffers from an excess of skin around your vagina. The excess tissue that gets in your way is an embarrassing topic to discuss with a doctor, yet there is no need for you to live in discomfort or frustration. You may find that the procedure is an effective solution to your problem.

It is possible that you would benefit from labiaplasty if you find it uncomfortable to wear form-fitting clothing or if there is a level of self-consciousness concerning excess skin outside of your vagina. Due to excess tissue protruding from the vaginal opening, many women experience discomfort, such as dryness, chaffing, and irritation. You might want to consider labiaplasty in the event that excess skin is getting in the way of your daily routine, making you uncomfortable in any way, or causing problems in the bedroom with your partner.
What are the benefits of labiaplasty surgery?

There is no reason why women cannot have a labiaplasty if they are not satisfied with how their labial folds look or feel. A large or irregular vaginal lip could be caused by age, childbirth, or genetics. You may feel insecure about your body when you have asymmetrical or excessive labia skin, particularly during intimate situations.

As a result of this treatment, the vagina will be smaller, neater, and more visually appealing.  The treatment is especially beneficial for women who have experienced multiple childbirths and have stretched and elongated vaginal lips as a result. A woman's ability to experience sexual pleasure may also be greatly enhanced by removing excess and unnecessary vaginal tissues. In particular, this is true when clitoral hood reduction is performed together with labiaplasty procedures.
How long does labiaplasty take?

It usually takes between one and two hours for a labiaplasty to be performed. The procedure will take about an hour if you are only altering your inner lips or outer lips. Your procedure will take a couple of hours if you are having your lips altered and your vaginal walls tightened.

Labiaplasty can, however, take up to six hours longer if other procedures are performed at the same time. As an example, this procedure is often included in mommy makeovers.

Labiaplasty surgery can be an excellent option for any woman dissatisfied with how her labial folds, look or feels. Labiaplasty surgery is available at Partridge Plastic Surgery. Book your next appointment now! For more information, contact us today or schedule an appointment online. We have convenient locations in Princeton, NJ, and North Brunswick, NJ. We serve patients from Princeton NJ, North Brunswick NJ, Sayreville NJ, Rocky Hill NJ, Milltown NJ, Clyde NJ, New Brunswick NJ, Edison NJ, and surrounding areas.